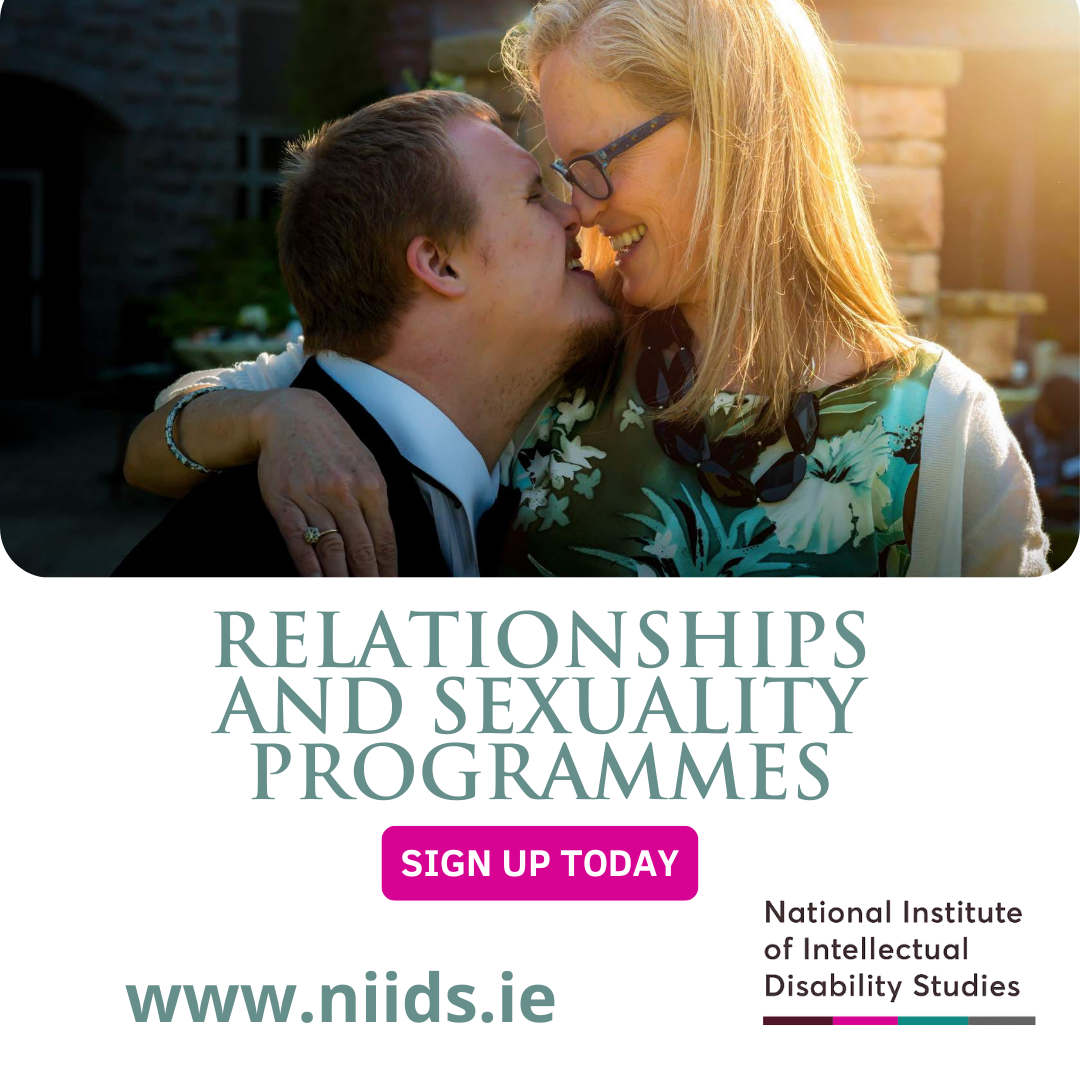 Relationships & Sexuality Programmes
This is one of a series of Relationship and Sexuality Programme is designed by the National Institute of Intellectual Disability Studies along with Dr Michelle McCarthy University of Kent Tizard Center to provide organisations and all those who work in
them, with the values, attitudes, competence, knowledge and skills to support people with Intellectual disabilities with their sexual development and expression.
About the Programme
The programme draws on the findings from research we conducted in Ireland, into the real experiences of people with Intellectual disabilities. We asked questions about how they live their lives and how likely they were to be in relationships. The research was conducted by Martha McGinn under the supervision of Dr Hilary Brown.