View cart
"Code of Conduct: Setting the Tone for Your Workplace" has been added to your cart.
Competency Framework – Health & Social Care Professional
€79.99
Available!
Return to Store
The Competency Framework is a Workforce Development Tool designed to implement continuous improvement, prepare staff for promotional grades, reduce staff turnover, and meet HIQA requirements. Our Framework provides a Workforce Development Tool to deliver induct, support, monitor and provide effective and continuous training and practice development within organisations.
Why do disability services need to focus on continuous improvement?
A summary of HIQA Inspection Findings completed during July 2021 to September 2021 by HCI shows there are significant high-risk findings in several areas including  Governance and Management with many residential centres requiring improvements in key areas such as Training and Staff Development, Records, and Individual Assessment and Care Plan. Our Competency Framework is designed to provide organisations and individual staff members with the direction required to focus on key areas of practice at all levels of the organisation.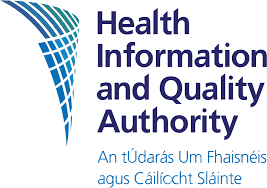 €

29.99

This is an opportunity to review and enhance your proficiency in listening, speaking, reading and writing. You will find that being aware of cultural and workplace influences will help keep them from creating barriers to communication. Practical information on selecting the right words, and combining them effectively to get your message across, will improve your verbal and written communication. Specific advice on email, videoconferencing, proposals, and selling your ideas will further improve your communication skills.