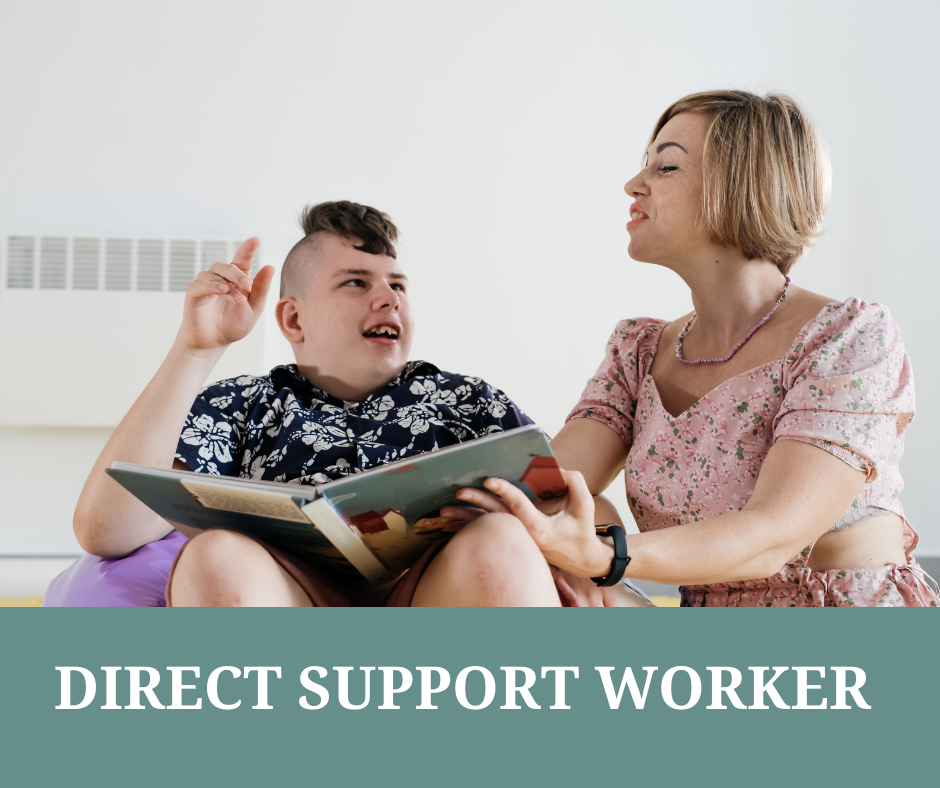 The Competency Framework is a Workforce Development Tool designed to implement continuous improvement, prepare staff for promotional grades, reduce staff turnover, and meet HIQA requirements.
The Framework provides a Workforce Development Tool to deliver induct, support, monitor and provide effective and continuous training and practice development within organisations.
€

39.99

The role of the front line staff is to take responsibility for the day to day care and well being of service users and for ensuring that their actions are guided and informed by the services mission statement and key objectives.

€

39.99

This training programme supports the development of competence in direct support workers to effectively support people with cerebral palsy, a group of disorders that affect an individual's ability to move and maintain balance and posture.

€

39.99

All of us experience challenges to our emotional well-being at some stage in our lives, with one in four of us experiencing a problem with our mental health in any one year. Children and adults with learning disabilities are not exempt from this. Research demonstrates that an estimated 25-40% of people with learning disabilities have mental health conditions.

€

39.99

The Understanding and Supporting People with Intellectual Disability online resource has been designed to present a contemporary picture and a more in-depth understanding and appreciation of what it means to have an Intellectual or multiple disabilities. It is engaging for learners and enables them to apply learning in a range of practice settings.

€

39.99

The term 'syndrome' is used to describe a collection or combination of conditions which develop together and result from a single cause. For example, a person who has Down syndrome may have intellectual disabilities, distinctive physical features, and health issues (such as a heart condition).

€

59.99

When direct support workers have the right attitudes, values and understand the complex issues in having a disability, Disability Awareness, they can enrich and enhance the lives of the people they support and remove some of those barriers.

€

39.99

This training programme supports the development of competence in direct support workers to meet the needs of people with Profound and Multiple Learning Disabilities (PMLD).

€

39.99

The Supporting People with Epilepsy training programme supports the development of competence in direct support workers to support individuals with learning disabilities and epilepsy. Epilepsy is recognised as the most common comorbid condition in adults with learning disabilities and is strongly linked to a person's level of cognitive impairment, with a lifetime prevalence of:

€

59.99

The purpose of this award is to equip the learner with the knowledge, skill and competence in the models and types of disabilities and the legal and social structures and services in place to accommodate disabilities at national and community level and in the workplace.

€

29.99

In this course, you will learn about coaching models, conflict resolution techniques, and ways to communicate with your employees. You will also complete Velsofts signature leadership assessment to help you identify how to connect with others. As a bonus, you will receive an introduction to some important leadership theories, including the Situational Leadership II model and servant leadership.

€

29.99

In this course, you will learn how to develop a social media marketing plan as a part of an overall marketing strategy, determine who should be on your team, and choose how you will measure what is taking place. In addition, you will learn about blogging, explore some of the major social media sites (such as LinkedIn, Twitter, and Facebook), and look at how specialty sites and social media management tools can take your social media marketing to the next level.

€

29.99

In this course, you will explore different types of games, including icebreakers, energizers, simulations, and case studies. You will also learn how to get buy-in, deal with reluctant participants, troubleshoot games, and create your own games. To top things off, we will give you four activities that you can customize and re-use in your own training sessions.

€

29.99

In this course, you will learn how to use storytelling to engage the hearts and minds of your audience. Well cover the essential elements of a successful story as well as a variety of storyboarding and graphic design tools. After you complete this course, youll be ready to create engaging, compelling training sessions that inspire your students.

€

29.99

In this course, you will learn what makes a successful trainer and a successful training program. You will also learn about adult learning principles, the learning process, Kolbs experiential learning cycle, and learning styles. Youll even complete an assessment to help you identify your training preferences. Then, you will learn how to apply the learning cycle to assess needs, develop a program outline, choose training methods, design learning sequences, add some fun and games, and launch the program. You will also learn tips for delivering your program and managing difficult participants.